Book Now
IRewards App User Guide
---
How to use iReward App?
1. Download App
Members can go download by clicking on the link
https://hotelgrandrewards.com/app
2. Log-in your GR Account
Log-in with your registered email and password or easy log-in with your social network account.
Members can also search for iReward in App Store and Google Play Store and choose Hotel Grand Saigon for your first log-in.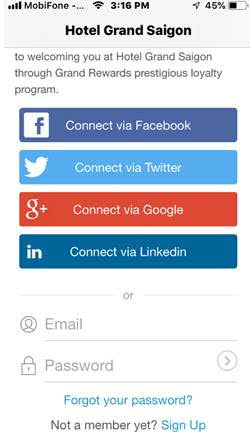 3. Sign-up
1
st
Step: Click on "Sign Up"
2
nd
Step: Fill in new member information and click "Sign me Up"
4. Dash Board
- Account status real-time update with Point balance and Night stays
- Quick check on Recently Earn and New Promotions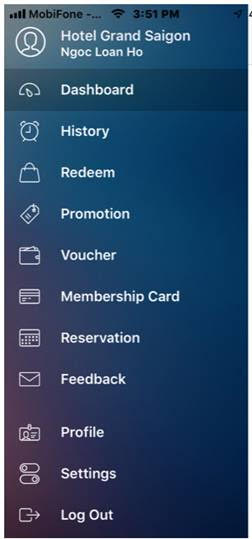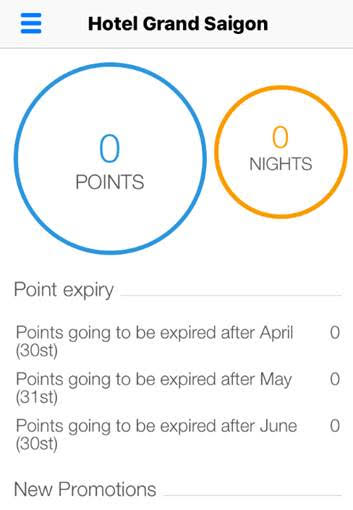 5. History
Check for Reward and Redeem detail of member.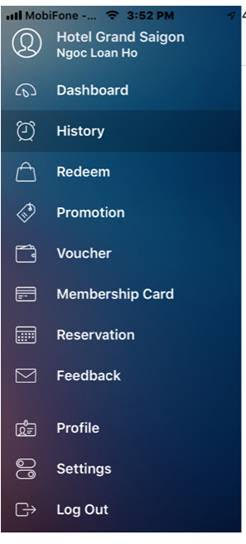 6. Redeem
Use loyalty points to redeem for available products
How to redeem?
- Click on one product
- Choose Quantity
- Click "Redeem This Product"
- Confirm
7. Promotion
Update with latest promotions from Hotel Grand Saigon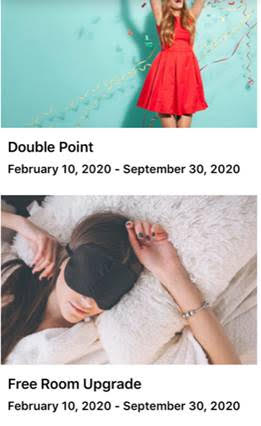 8. Voucher
A wallet contains all of your vouchers
How to redeem a voucher?
- Click on the voucher
- Choose "Redeem Voucher"
- Confirm

9. Membership Card
Grand Rewards Membership card is issued by online card on your phone or tablet based on the level, so you don't worry about losing or forgetting it.

10. Reservation
• In-App reservation with Hotel Grand Rewards rates
• The displayed rates are already discounted base on your membership type
• Or you can make new reservation by clicking Book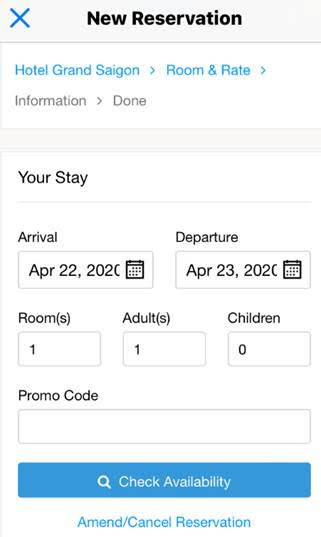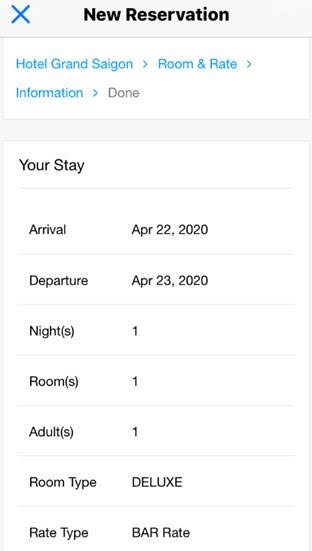 11. Feedback
Send your subject and message to the hotel right in the App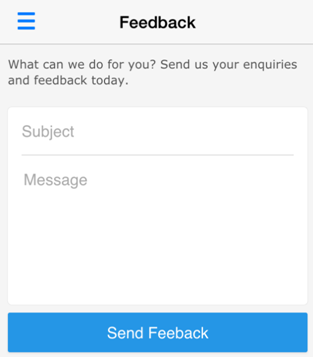 12. Profile
Easy in-app update member profile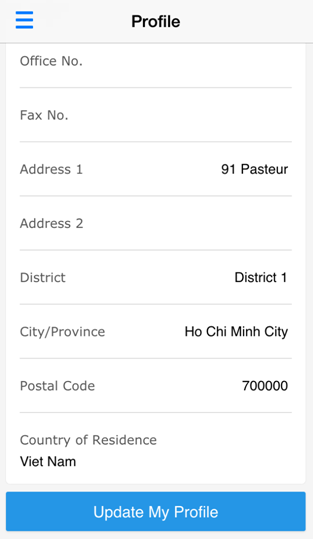 13. Setting
- Set up your Log-in Account
- Connect your account with social network account for easy log-in
- Set up email subscription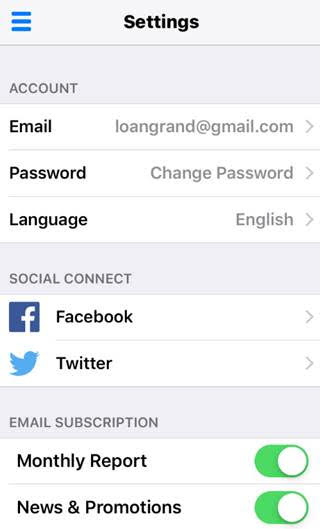 14. Log Out your account